Hi! It's T5W time again with week two of my summer holidays already gone and British weather returning back to normal, by now you would think I'm used to it but the sun toys with me, as it does. Anyway, I have been diverted from the task at hand here which is this blog post which I might actually upload on time in a few weeks, hurrah!  That obviously didn't happen but here's to hoping it might actually happen one of these Wednesdays because i have no excuse.
Here is the link to the Top 5 Wednesdays Group on Goodreads, this was created by gingereadslainey, you know the score by now, lets headbutt this meme right now and hope I get out unscathed on the other side. By that I mean not have enough maps to gush about.
---
The Harry Potter Series by J.K. Rowling
Since I'v
e just finished the Harry Potter series, it wouldn't make sense to not include Harry Potter to this week's list. I really love the marauders map.
---
Horrorstör by  Grady Hendrix
This b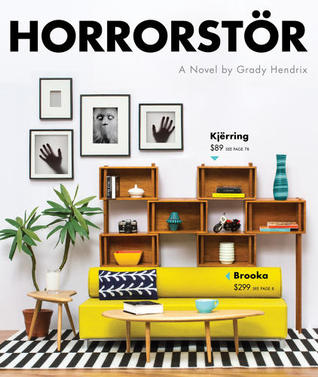 ook is set up and designed like an Ikea catalogue, with a map of the store included and I love that this map gives you an idea of the store which the book takes place in which is basically a cheaper version of Ikea, which does help later on in the book where the horror overtakes the comedy and there are chase scenes.
---
An Ember In the Ashes by Sabaa Tahir
I adore the
 map in my hardcover addition of the book as I love how they are on the end pages of the book; the pages that are useful when I want to know where the story is taking place and can easily flick to because of them being on the cover. The map being on the cover also conserves paper because when you look at the amount of copies sold, the couple of pages used to print the map do add up, making it beautiful and environmentally friendly.
---
Paper Towns by John Green
For thos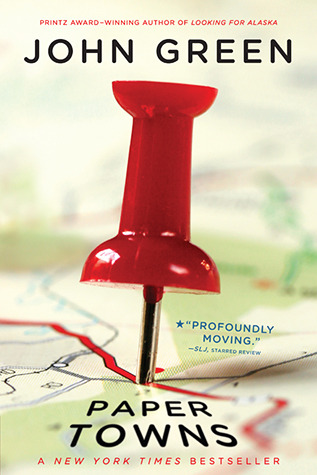 e of you who do not know, map companies used to make up fake cities and print them on their maps so they would know if any other map company copied them. Agloe, New York is one of those towns. This little quirky fact is what made me bump up this book from a 2 star rating to 3 stars.
---
A Throne of Glass By Sarah J Mass
The maps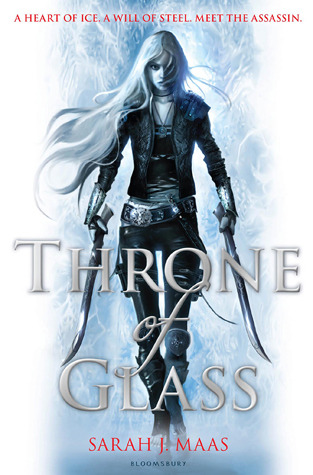 in this book is practical and clear, although I wouldn't call it beautiful even thought it is up there with the best. More importantly it has all the locations on it that are mentioned in the book which makes it even more better because it is infuriating when books have maps but the locations talked about in the books aren't located on the map.
---
Well that is the end of this T5W, what maps are your favourite, do you agree with these and if not, what other maps in books do you like. Is it me that only gets angry (disappointed if it's a good book) when the locations talked about in a book are not shown on the map, is that not a maps purpose?? Maybe it's just me.
You, yeah you reading this right now (I commend you if you have got this far), pick up the nearest book and just read.
PS: Can you tell that i felt the need to hone my inner Shia LaBeouf…