Hi! Hope your having an awesome day, I am back with a book tag/challenge which I was tagged to do by the amazing Head In The Clouds, Heart In The Books, you should check her blog out. The Book Cover Guessing Challenge was created by Trey a few months ago.
So for this challenge what you do is you pick a few books (typically well known) that you know little or nothing about and guess what they are about based on the cover and title. Then, you compare it with the actual blurb on Goodreads and see how you fare.

Without further ado, let's get guessing.
---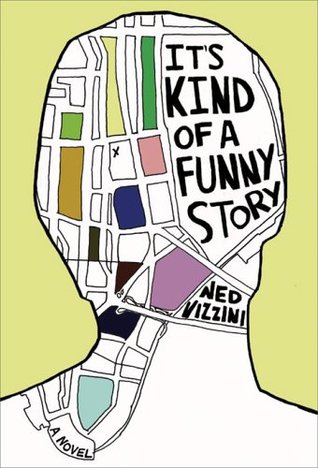 Me: A funny story which leads this person depicted on the cover to travel to places (the coloured blocks) and ends up in an embarrassing situation.
Goodreads: Ambitious New York City teenager Craig Gilner is determined to succeed at life – which means getting into the right high school to get into the right job. But once Craig aces his way into Manhattan's Executive Pre-Professional High School, the pressure becomes unbearable. He stops eating and sleeping until, one night, he nearly kills himself.
Well I failed miserably.
---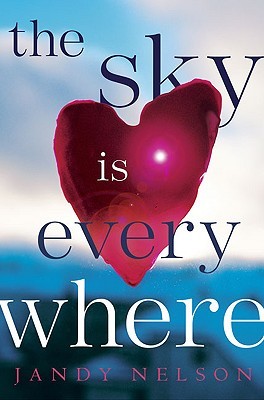 Me: Someone trying to escape from something that seems to be everywhere like the sky and ends up finding love.
Goodreads: Seventeen-year-old Lennie Walker, bookworm and band geek, plays second clarinet and spends her time tucked safely and happily in the shadow of her fiery older sister, Bailey. But when Bailey dies abruptly, Lennie is catapulted to center stage of her own life – and, despite her nonexistent history with boys, suddenly finds herself struggling to balance two.
Getting better, whoop whoop!
---
Me: A notorious event/football game that a couple are anticipating. Or maybe they have never met IRL and are going to meet on Friday at a football game.
Goodreads: To everyone who knows him, West Ashby has always been that guy: the cocky, popular, way-too-handsome-for-his-own-good football god who led Lawton High to the state championships. But while West may be Big Man on Campus on the outside, on the inside he's battling the grief that comes with watching his father slowly die of cancer.
I was way off.
---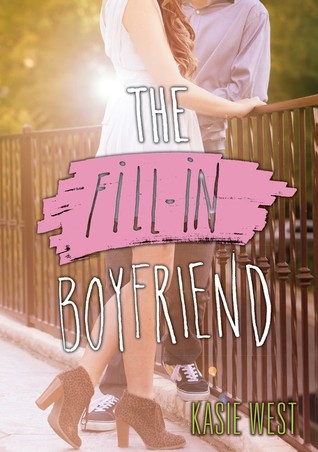 Me: A girl has broken up with her boyfriend (or vise versa) and comes across a boyfriend which is filling in for said boyfriend. She needs this boyfriend for her reputation and can't have people think that she can't get a boyfriend.
Goodreads: When Gia Montgomery's boyfriend, Bradley, dumps her in the parking lot of her high school prom, she has to think fast. After all, she'd been telling her friends about him for months now. This was supposed to be the night she proved he existed. So when she sees a cute guy waiting to pick up his sister, she enlists his help. The task is simple: be her fill-in boyfriend—two hours, zero commitment, a few white lies. After that, she can win back the real Bradley.
I'm back in the game!
---
What can I say, that was an emotional roller coaster which I am so glad I did so thanks again to Head in the clouds, Heart in the books for tagging me to do this as I probably would not have done it if she hadn't tagged me. Hope you all are having a great day and as always, keep on marching!